Starlight - Our daycares
Our Burnaby daycare centres are located on the border between Burnaby and New Westminster. We are currently part of the BC daycare fee reduction program and our prices reflect the government rebate. All of our facilities are licensed and inspected by Fraser Health and staffed by fully qualified personnel with a ratio of one educator per four students.
We strongly believe that it is through play that children learn best. Our daycare program is structured to provide a warm and safe environment with a wide range of materials which allow children to explore, discover, make choices and create to their own interests.
Our Philosophy
Throughout our daily individual and group activities, each child develops emotionally, socially, and intellectually at their own rate. We believe that each child is different and therefore grows and learns in their own unique way. We tailor our program to each child and for this reason, we keep a ratio of 1 educator per 4 children to ensure we can provide the individual attention your child needs.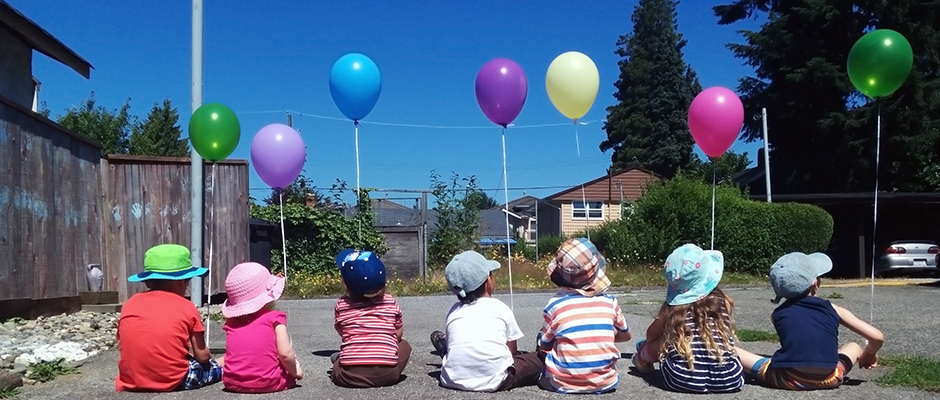 Development
Educators help children develop a deep respect for themselves, teachers, their playmates, parents and their surroundings. This occurs through sharing of ideas and a thoughtful approach to discipline. When an ongoing guidance is led by an educator, an environment evolves where children learn to express themselves with a positive behaviour.
guidance
Education provides an opportunity for continuous learning and growth
In our competitive society, it is important for children to not only receive a solid education but to work with someone who is aware of and sensitive to their individual needs. One of our hopes as educators is to promote a love of learning in children and share our own passion for teaching. Our educators make learning fun and interactive and make sure to tailor their approach to the individual child's needs and age. Fostering their curiosity while guiding their learning encourages them to explore and love learning about the world around themm.
how we handle
Discipline and Behaviour
Our child care educators provide a positive guidance, incorporating creative teaching and involvement to help children develop self-discipline and inner control over their actions. This is based on mutual respect and an understanding of children's needs and development. Educators provide positive guidance such as redirection, consistency of rules, and acceptance of feelings, firmness, and fairness. Children are encouraged to express their feelings verbally or physically to discuss and resolve conflicts or misunderstanding between each other.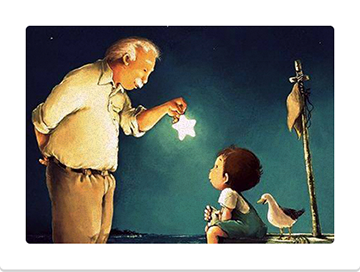 "My 2 kids have both attended Starlight Daycare (daughter now in Kindergarten) and my son still in her care and I can only say amazing things about this centre. Jenny has the perfect balance of care, kindness and discipline. My girl was more than ready to begin Kindergarten due to her preschool program and my son who is 3.5yrs old amazes me with the skills he has developed. There is no other daycare that I feel as trustworthy and confident to leave my 2 precious kids with. When I drop them off at Starlight, I don't have a worry in site and know that they will be loved just as much as they are at home. Jenny treats each child with the utmost importance and her love for the kids shines right through her. "
"Our eldest son has been cared by Jenny since February 2010 until September 2014. Our youngest son is now in her care.
We have observed the staff at Starlight Child Care Centre countless times, including spending as much as ½ day there. It is clear that Jenny and her team love their work and are excellent at it.
Jenny and her team have a very positive and contagious energy. We have observed Jenny dancing with the children at 8:00 AM and 5:00 PM the same day. Starlight staff have a great deal of patience with the children and models very good manners and behavior. Jenny and Vidalia has an excellent disposition for working with children. They are professional, caring and strong communicators, they observing and interacting with children to help them develop and learn at their own rate.
Jenny and Vidalia are very creative and are always on the lookout for fun and new activities for the children, including crafts, recipes, outdoor games and preschool activities.
We have regularly observed the staff at Starlight with several different ages of children from 10 months to 5 years and they use different age appropriate approaches when working with the children and adapt their language to the speed and development of the child.
If we faced any challenges with our boys we worked with Jenny and the staff at Starlight. They always have great suggestions based on their training and experience in early childhood education.
We have the utmost confidence in Jenny and her team at Starlight Child Care Centre."
"My son has been going to Starlight since June 2013.
As a first time parent, picking a daycare was one of the most stressful choices I've ever had to make. I had so many fears about trusting somebody else to care for my child, keep him safe, and treat him with love, kindness and respect.
When I visited the centre for the first time and got to meet Jenny, Vidalia and the kids that would become my son's friends, I knew almost immediately that it was the right fit. Jenny understood and respected the anxiety I was feeling about leaving my son, and offered suggestions for ways we could ease into the change that were really helpful.
Over the last 9 months, Jenny and Vidalia have made it easy for me to go to work every day, knowing that my son is being cared for by people who genuinely love him and are focussed on providing the most fun, loving and nurturing environment possible. He has so much fun at Starlight that when I come to pick him up at the end of the day, he usually doesn't want to leave.
The centre is clean, organized and very well cared for. The kids are kind, respectful and well behaved, and you can see in their faces how much they love Jenny and Vidalia. They prepare healthy meals and fun activities for the kids every day, and are always coming up with new ways to keep things interesting.
I really can't say enough good things about Starlight and I am just so grateful for Jenny and Vidalia.
Get In Touch
Locations (Burnaby):

8187 12th Avenue   (I/T)
8486 16th Avenue (M/A)

8547 11

th

Avenue  (M/A)
Telephone: (778) 389 9669